Accelerating warming, intense precipitation, rising sea levels — these are just a few of the signs of climate change that are happening in Maine and around the globe. What are citizens, businesses, state agencies and communities doing to cope with it and to try to reduce its future effects? That's the focus of new year-long series on MPBN. "Beyond 350: Confronting Climate Change" will explore what steps are underway, both large and small, and what challenges lie ahead.This series is made possible by the Limulus Fund.
Mainers Preparing for UN Climate Change Conference
Mainers representing several environmental groups are headed to Paris beginning next week for the United Nations Climate Change Conference. The goal is to forge a historic international agreement involving nearly 200 countries to reduce global warming pollution and to transition away from fossil fuels to an economy powered by renewable energy.
As part of our ongoing series "Beyond 350: Confronting Climate Change," Susan Sharon reports that several of those making the trip are optimistic that the goal can be achieved.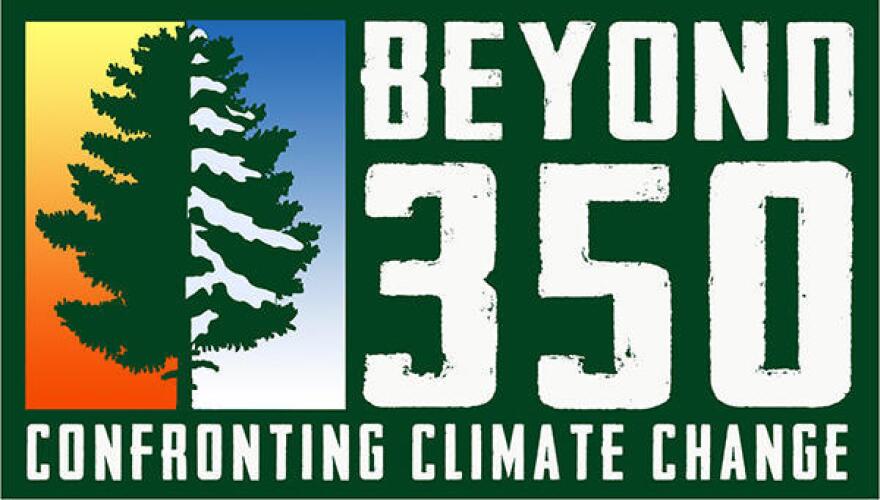 At stake is the threshold that many scientists say is necessary to avoid disruption to food production, ice cap melting, sea level rise and mass extinction. That threshold is 2 degrees Celsius above preindustrial levels. If global warming can be capped below that number, some say a climate catastrophe might be avoided.
But there are no guarantees.
That's why Glen Brand, director of the Sierra Club's Maine chapter, says the Paris talks are so important.
"We're really optimistic, in part, because of what the Obama Administration has done to set real high goals for itself to lead by example, to set carbon reduction standards that are really ambitious and meaningful," he says. "The second thing is that they've worked hard to secure similar agreements from the big carbon polluters like China and India."
So, for the first time, Brand says there is an opportunity to strike a deal that would be global in nature. And the Sierra Club is sending a delegation to share strategies with other nongovernmental organizations that have been used to address climate change locally.
"We will talk about our Cool Cities program, how 26 towns and cities signed the U.S. Mayors' Climate Protection Agreement and created plans to reduce their carbon emissions." says Claudia King, a Sierra Club volunteer from Falmouth.
She spoke at a news conference Monday about her attendance at the upcoming conference, where she will also discuss her town of Falmouth's efforts to install biomass boilers and solar panels as a way to reduce its emissions.
Cathy Lee, a Maine attorney who works on climate change around the world, says she'll lead a side discussion about adoption of a climate tax in South Africa and how that model could be used in other parts of the world.
"Most industries that are large emitters of greenhouse gases are subject to the tax," she says. "They're phasing the tax in and they're doing it very slowly."
Lee and others say local, state and regional action to address climate change adaptation will continue to be essential no matter what happens in Paris.
The Gulf of Maine, for example, is one of the fastest warming bodies of saltwater anywhere in the world. Extreme weather events are also more common, with a five-fold increase in the frequency of storms that drop four inches of rain or more. City planners have responded by installing larger-diameter culverts.
But what's really key, says Mike Williams of Cumberland, is a strong global deal that includes science-based targets along with transparency and verification.
"Ensuring that when every country puts forward its contribution that all other countries have a chance to review it so we have a fair, level playing field and so that we actually know that we're taking on climate change and we also know that there is a fair playing field for manufacturing," he says.
"I think what is likely coming out is that there are going to be voluntary emissions cuts and we're really pressing for mandatory emissions cuts," says Meaghan LaSala with the Southern Maine Workers Center, part of the Grassroots Global Justice Alliance, which is sending a delegation of 100 activists to Paris. LaSala says her group is focused on solutions for people most affected by climate change and not on solutions that financially benefit corporations.
The U.N. Climate Change conference runs Nov. 30-Dec. 11.
Beyond 350: Confronting Climate Change is made possible by a grant from the Doree Taylor Charitable Foundation.