Pingree: Trump's Tariff War With China Led To Devastating Amazon Wildfires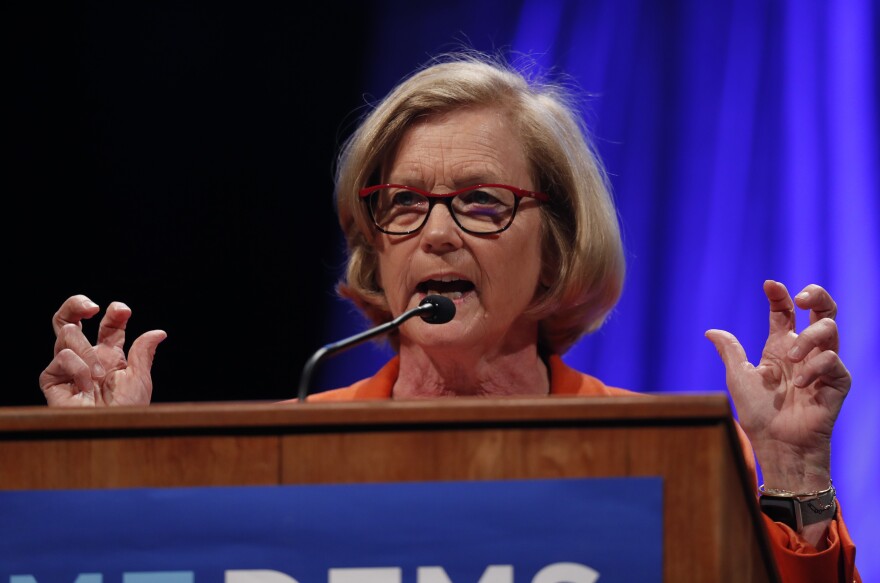 As wildfires continue to scorch the Amazon rainforest in Brazil, Maine U.S. House Rep. Chellie Pingree says one of the culprits is President Trump's trade war with China and disruptions in global markets. Pingree says the wildfires are contributing to climate change, and the trade war is one reason the wildfires got started in the first place.
"It's terrifying," she says. "And we are in this moment where every time you open a newspaper you read another report that says this is happening faster than anyone expected, and, you know, now we have one more major disaster on our hands."
Pingree says China has imposed high tariffs on soybeans in response to Trump's tariffs on Chinese products. American farmers have lost markets and China has sought other sources for soybeans, including Brazil. She says the way Brazil clears forested areas for planting crops is by burning the forests, and those fires have gotten out of control.
"American soybean farmers have lost their market," she says. "The Chinese are still looking everywhere for soybeans so it's created a great market for the Brazilians to open up more farmland, grow the soybeans and ship them to China."
Originally published Aug. 27, 2019 at 2:23 p.m. ET.