Mills Administration To Expand Rental Assistance Program, As Pandemic Continues To Take A Toll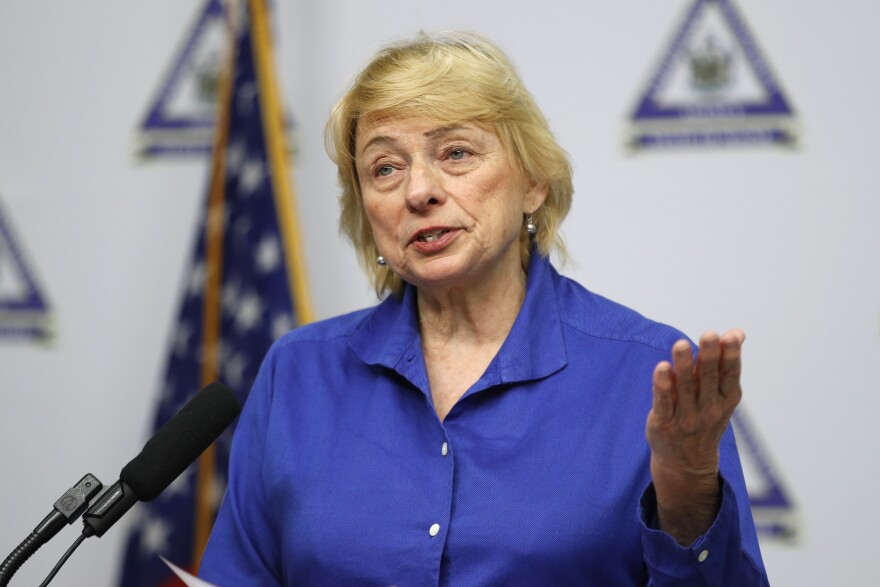 Maine Gov. Janet Mills said her administration is expanding its coronavirus rental assistance program, as the pandemic continues to take a toll on Mainers' financial health and another federal relief package remains stalled.
At a press briefing Thursday, Mills announced that her administration is making $5 million in federal coronavirus funds available for those who are having trouble paying their rent due to the virus.
"The last thing Maine people need to worry about in the middle of a pandemic is losing their homes," Mills said.
Mills said the administration's previous rental assistance program provided $3.3 million to eligible renters in the form of $500 monthly grants. Those grants will double to $1,000, Mills said, and will be available for three months. After that, Mills said that she hopes more federal help will come through.
"That assistance may also be used to pay arrearages and, I believe in some cases, utilities when it's part of the rent," said Mills. "So, in accepting that payment, the landlord will agree not to evict the tenants for non-payment for the month the payment was issued."
Mills also signed an executive order increasing the amount of time month-to-month renters have before they can be evicted for non-payment. The order also maintains increased penalties for landlords who might try to evict tenants by unlawful means such as turning off utilities.
Maine Housing Authority Director Dan Brennan said applications for the rental assistance grants will be taken beginning on Monday, Aug. 3. More information is available on Maine Housing's website, or via the 211 COVID information line.
Mills also announced that the administration is investing $1 million in an effort to reduce racial and ethnic disparities related to COVID-19.
Mufalo Chitam, executive director for the Maine Immigrant Rights Coalition, says the funding is needed for education and outreach. "I, on behalf of the Maine Immigrant Rights Coalition, our community organizations, we are very grateful for being seen," Chitam said.
Chitam also said that the funding is timely with the start of the school year just weeks away. "The education and the outreach, as well as the social service support that will be needed if and when we have any outbreaks in the schools, it will be very important."
According to the Mills administration, the funding will also support temporary services such as food and health care.
Black and African American Mainers represent about 1.5 percent of the population in the state, but account for more than 22 percent of COVID-19 cases.
Meanwhile, another Mainer infected with COVID-19 has died, bringing the total number of deaths since the pandemic's onset to 122, Maine Center for Disease Control Director Dr. Nirav Shah said. And the state's tally of cases rose by another 22, for a total of 3,888 cases. Shah said the individual who died was a man in his 80's from Kennebec County.
State health officials continue to monitor several outbreaks, Shah said, including a new one at Merrill Blueberry Farms in Ellsworth, where three workers have tested positive for COVID-19.
Shah said a total of 3,345 people have recovered from the disease, an increase of nine since Wednesday. He said 11 people are hospitalized, eight of them in the ICU. Three people are on ventilators. Maine's hospitalization rate is 1 per 100,000 people, far lower than the nationwide rate of 18 per 100,000, Shah said.
Maine's 7-day positivity rate - of less than 1% - is also well below the national average of 8%, he said. The state is currently tracking 421 active cases of the coronavirus.
Mills attributed the state's relatively low numbers to residents' cooperation in following health and safety guidelines. "I just want to thank the people of Maine for their incredible cooperation, patience and courage," she said.
Mills said she continues to push federal officials to provide more help for states.
Ed Morin and Patty Wight contributed to this report.
Originally posted at 9:48 a.m. July 30, 2020.
Updated at 5:12 p.m. July 30, 2020.