Mills Launches Effort To See If Searsport Could Be A Hub For Offshore Wind Energy Development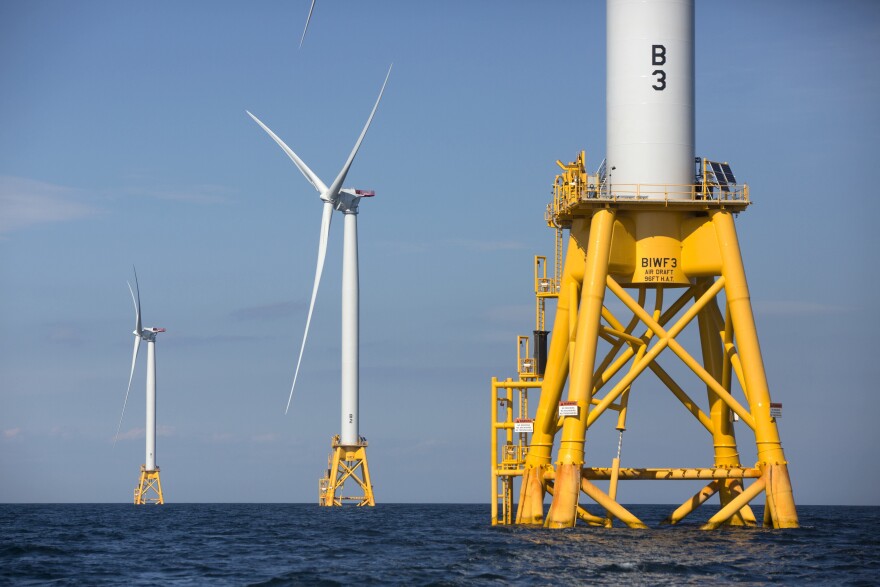 Gov. Janet Mills is launching an effort to test whether the midcoast town of Searsport has potential as a hub for the development of wind energy off Maine's coast.
Mills says Maine can be a leader in U.S. efforts to design and build floating wind platforms suitable for deep coastal waters.
"The offshore wind industry is set to become a $1 trillion industry by 2040, and Maine and the east coast in particular are ideal for starting an offshore wind facility, and we're very excited about that," says Mills. "And we're talking with the fishing industry as well and making sure that they're a big part of the decision-making."
Mills is directing the state Department of Transportation and other agencies to assess the deep-water Mack Port Terminal's capabilities and needs. The facility is already a delivery point for land-based wind turbines, and now a company called Aqua Ventus is planning to build the hull for an experimental floating wind platform there. Mills says the project could eventually create more than $112 million in economic activity, and more than 550 construction jobs.