DOT: Speed a Factor in 75-Vehicle I-95 Pile-up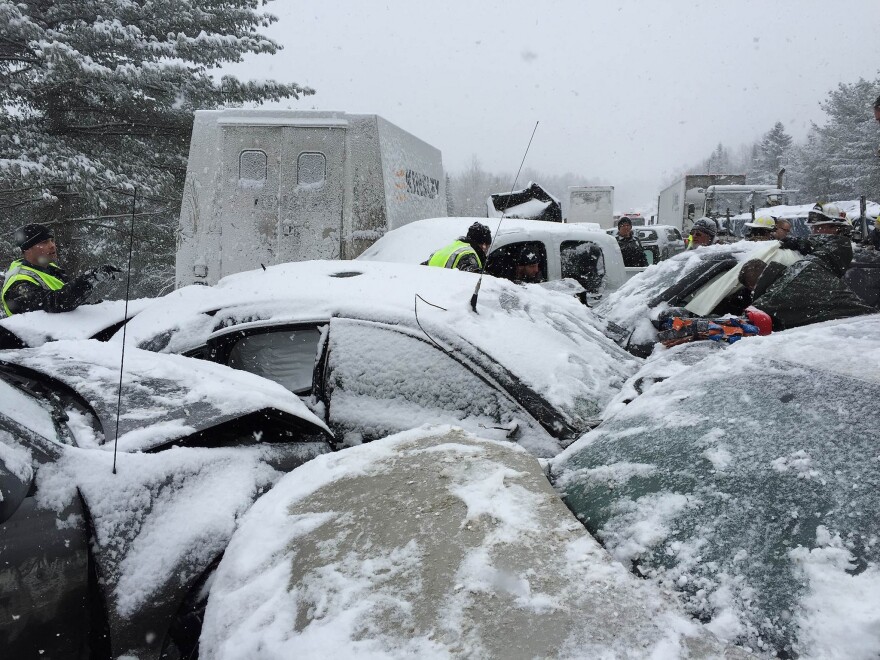 AUGUSTA, Maine - State transportation officials says excessive speed was a factor in last week's 75 car pile-up during an intense early morning snow storm on I-95 in Etna.
DOT spokesman Ted Talbot says data collected by the flashing hazardous-weather speed limit signs indicate that vehicles near the crash site were traveling at an average 55 miles per hour, 10 miles per hour higher than the posted limit.
"So out of the 219 vehicles that we detected at 7:30, the minimum speed was 35, the maximum speed was 72 miles an hour, giving us the average speed of 55," Talbot says. "Obviously, that is way too fast for those conditions."
Talbot says adding to the problem was that snow was sticking to brake lights making it difficult for drivers to detect slowing vehicles.