Mid-March Blizzard Knocks Out Power to Tens of Thousands in Maine
PORTLAND, Maine - A major nor'easter that battered the north Atlantic coast swept across Maine Tuesday, knocking out power to tens of thousands, stranding travelers and dumping nearly two feet of snow on some parts of the state.
Numerous crashes were reported, as motorists slid off roads amid whiteout conditions. Wind gusts were reported at up to 50 mph, with one recorded at 58 mph in Portsmouth, New Hampshire.
As of 11:30 Wednesday morning, Emera Maine was reporting more than 13,000 customers still without power. Central Maine Power says it now has about 24,000 customers without power, down from a high of about 40,000 at the height of the storm.
Utility officials say the heavy snowfall could present challenges for crews trying to get to outages to make repairs. The storm dumped more than a foot-and-a-half of snow on parts of southern Maine, and at least a foot in several other locations, according to the National Weather Service in Gray.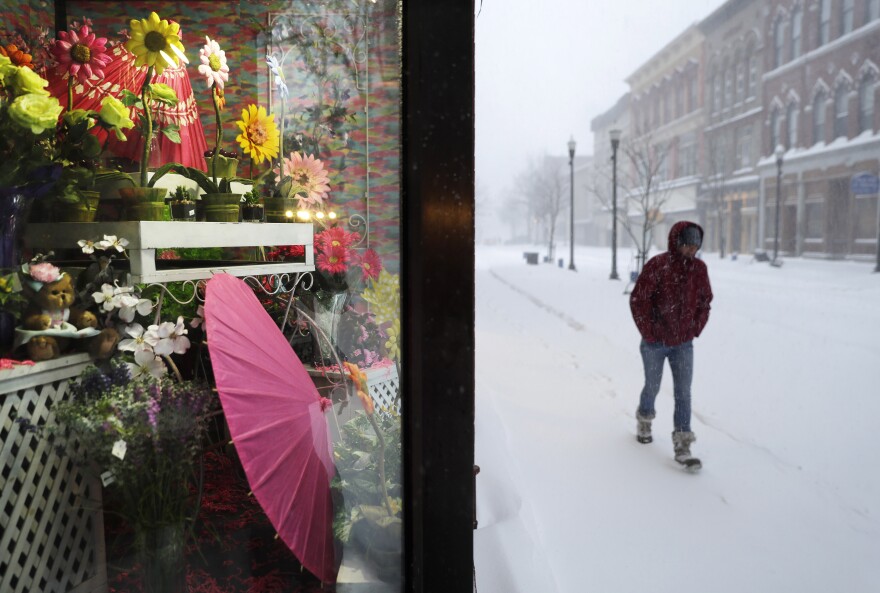 Meteorologist Jim Brown says it was high winds combined with the heavy snow that led to what's officially known as blizzard conditions in parts of the state.
"We've got a lot of wind with this one which we haven't had a lot over this winter so I think probably the contributing factor that makes this kind of one of the worst storms of the year is probably the fact that we do have the wind and we're getting blizzard conditions along the coast," Brown says.
Maine State Police warned motorists to stay off the roads. But some who had to travel became stranded for a time on I-95 in the Freeport area due to poor visibility, the Portland Press Herald reports. No injuries were reported.
Flights at the Portland Jetport were canceled. Many flights have resumed Wednesday, but travelers are advised to check their flight status before heading out.
Many schools in hard-hit areas remained closed Wednesday, or delayed.