Lawmakers look to improve Maine's child protective services after report on toddler fentanyl death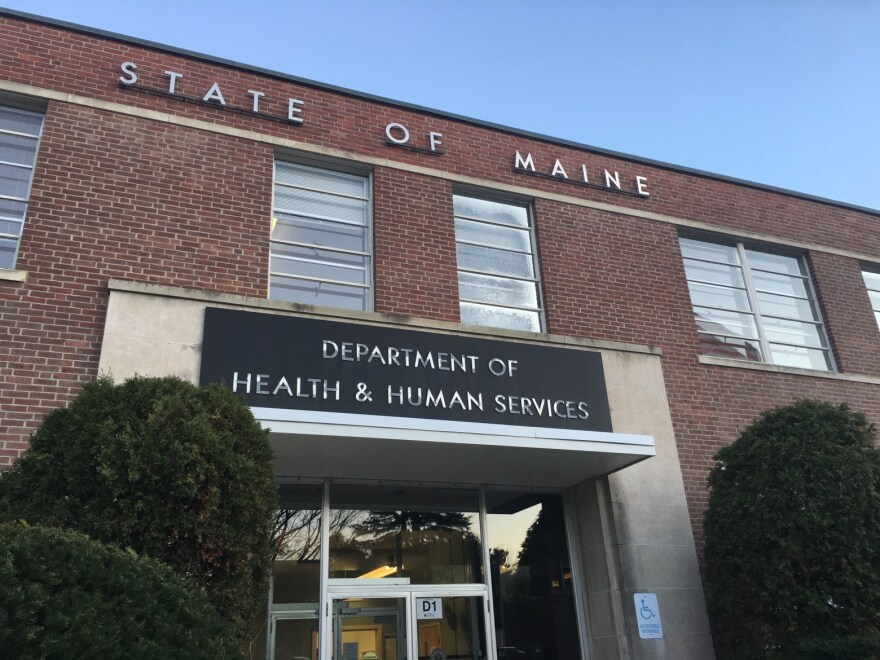 Three-year-old Hailey Goding of Old Town died in June 2021 after being exposed to fentanyl, the highly powerful opioid that's increasingly found mixed with other illicit drugs. It wasn't the first time she had ingested drugs, and Maine's Office of Child and Family Services had previous involvement with the family.
That prompted a review by the independent Office of Program Evaluation and Government Accountability. Director Peter Schleck summed up OPEGA's findings to lawmakers on the Government Oversight Committee on Friday.
"Now in this case, it was our conclusion that the decisions, the safety decisions regarding Haley Goding, were not unsound," he said.
Even so, he highlighted two incidents that raise questions about the state's actions. The first was in May 2020, when Haley's mother, Hillary Goding, brought her to the emergency room. Goding told providers that her daughter had picked up a piece of tinfoil at a playground that had a substance on it and put it in her mouth, causing her to lose consciousness. Results from drug tests showed that both Goding and her daughter had fentanyl in their systems, but Schleck said Goding claimed she was positive merely from touching the tinfoil when she took it out of Hailey's mouth.
"It's fair to say, and the record in this report indicates that there was certainly skepticism if not disbelief by the Department about this story," he said. "The question in this situation comes down to whether they have evidence they can take to court about an immediate threat of harm."
The department didn't have that evidence, Schleck told the committee.
The other incident was when a caseworker received an anonymous report that Goding had threatened a family member with a gun. But the alleged victim denied the story when contacted by the caseworker, and Goding refused to cooperate with the investigation. The caseworker was unable to locate her or Hailey in order to do a safety assessment and subsequently closed the investigation, again, due to lack of evidence.
Even though OPEGA found that the state's actions were appropriate, the report left some members of the Government Oversight Committee, such as Republican Sen. Jeff Timberlake, asking what actions lawmakers should take to improve child protective services.
"When I read this report, I don't know if I can find anything that can tell me where we went wrong," Timberlake said. "And we obviously went wrong, or we wouldn't have a child dead."
The answer to that question isn't clear, but the OPEGA report does make two recommendations. One is to a establish a central resource on substance-related questions caseworkers can turn to when making safety decisions. The second is to ensure mental health and substance use services are available. Schleck said Goding showed a willingness to participate in such services, but was unable to access recommended trauma counseling.
"Those services ultimately were not available," he said. "So, that again, is an example where, in a case likes this, the availability of services comes to the forefront as a challenge."
Schleck cautioned the committee that it's impossible to know whether such counseling would have prevented Goding's daughter's death.
Lawmakers also pressed Todd Landry, the director of the state's Office of Child and Family Services, about what changes in protocol he recommends.
"There have be to be times when you wish things were different," Democratic Rep. Anne-Marie Mastraccio said to Landry. "That you didn't have to do them quite that way."
Landry didn't offer a specific protocol to change, but told the committee he agreed with OPEGA's recommendations.
When Maine Child Welfare Ombudsman Christine Alberi was asked by the committee for her recommendations, she said improvements would come from better education and training in child protective services on best practices. She also said there needs to be a culture change that's more risk averse when evaluating child safety.
"Just a shift in recognizing that the risk to children in Maine right now in general is just very high, due to a number of reasons," Alberi said. "There's a lot going on for kids in Maine right now. So I'd like to see the department react more in line with that."
The Government Oversight Committee will hold a public hearing on the OPEGA report on March 10. It's also awaiting additional reports on three other child deaths in 2021.

Corrected: February 13, 2023 at 9:10 AM EST
A previous version of this article misidentified Rep. Anne-Marie Mastraccio.