'This Isn't New Hurt' - The Food Brigade Is Delivering Food To Maine Families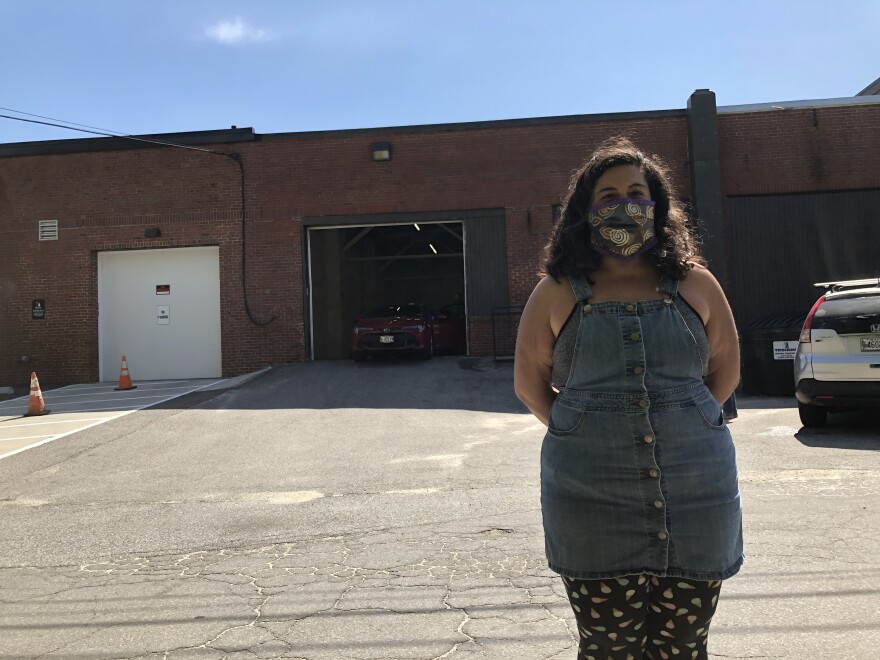 When the pandemic first hit Maine, Crystal Cron started a free food delivery service, Brigade de Viveres or the Food Brigade, staffed by volunteers. Cron, whose mother's family came from Peru, is president of a Portland-based group called "Presente Maine," which assesses and responds to the needs of immigrant communities, particularly Latin Americans. It has now started a farming operation to boost the Food Brigade's supply of fresh produce.
Cron's initial goal was to help immigrant workers in the confines of seafood and meat-processing plants who wanted to avoid infection, but whose families could go hungry if they took time off or quit. But Cron says she soon realized that the need stretched well beyond any individual community.
As she explained in her own words, the Food Brigade's reach has grown from serving 200 people back in march to 1600 last week:
"It's just if you're hungry, if you need food, it's zero-shame, zero-barrier. You tell us you need food and you get food. So today for a family of four, we're sending out five pounds of rice, five pounds of beans, five pounds of potatoes, two pounds of onions. And we sent out some flour, maseca to make tortillas. A lot of the foods are universal. It's more just we don't eat canned food, we don't eat processed food. That's like a really great protective factor for immigrants is that we cook, right? And that's one of the most basic survival skills that we have.
"I guess I don't really have time to worry about me, because I feel like I'm not okay if we're not all okay. And I can just sit home and feel safe for me when I know that people in my community are suffering.
"People were putting off medical treatment because they didn't know what to do. They don't know what the bill is going to be. And they're trying to weigh life and death, and what the cost of their life is.
"The conditions that our community members live in are congregate settings. They live in old tenement housing with narrow entryways where everyone touches everything. We're so poor, that people live four or five families in a three or four bedroom apartment, with one family per bedroom. And so how do you stay away from people when you're living with 12 other people?And if somebody does become infected, how do you isolate?
"For us, this isn't the beginning of the crisis. We've been in crisis for years, decades, centuries, living in poverty, being colonized peoples. That's really oppressive, and it's very damaging to the soul. And so I think there's something special about this moment. That even though I'm so concerned about what's going on, now we have like.. it's in the light. And so people coming together, supporting each other and mutual aid. We've activated, I think, 150 volunteers now. And so people seeing and people acknowledging that this isn't new hurt and new struggles. Like, we're not just suddenly starving because COVID happened. It's because we haven't been okay all along. And now I feel like we can come together across generations, across class, across race, and really address the issues of the most vulnerable people."
That was Crystal Cron of Presente Maine. Her profile was produced by Fred Bever. If you or someone you know has something to share about life during the pandemic, write to Maine Public at TellMeMore@mainepublic.org and let us know the best way to reach you
Originally published 4:51 p.m. June 10, 2020.