"Me Not Meat" PETA Buys Ads At Maine Jetport Urging Tourists To Skip The Lobster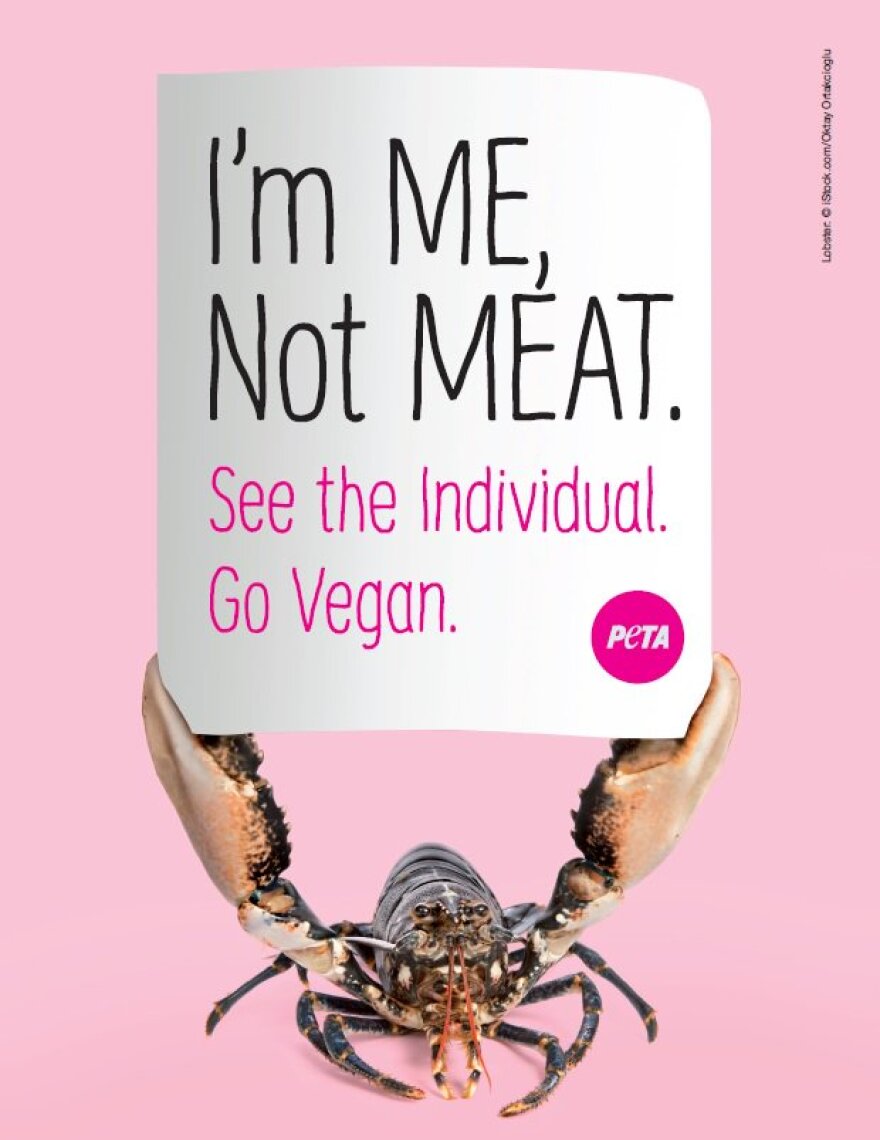 People for the Ethical Treatment of Animals has purchased several ads on the concourse at the Portland Jetport.
The posters, which will be up through August, feature a lobster holding a sign declaring "I'm Me}, Not Meat." The ads urge the viewer to "See the Individual. GO Vegan."
"Eating meat is completely unnecessary and PETA's ads remind everyone that lobsters are intelligent and sensitive individuals that struggle desperately to escape when their dropped into boiling water," says PETA Outreach Coordinator Faith Robinson.
PETA says the ads are near several airport restaurants, including what they refer to as the "notorious" Linda Bean's Maine Lobster Cafe. The poster campaign is also timed to coincide with the annual Maine Lobster Festival underway this week in Rockland.
"Most people would never dream of boiling a dog or cat in a pot of scalding hot water, but it's just as cruel to boil a lobster," says Robinson.