Kurt Andersen: Author & Public Radio Host Discusses His New Book "Evil Geniuses"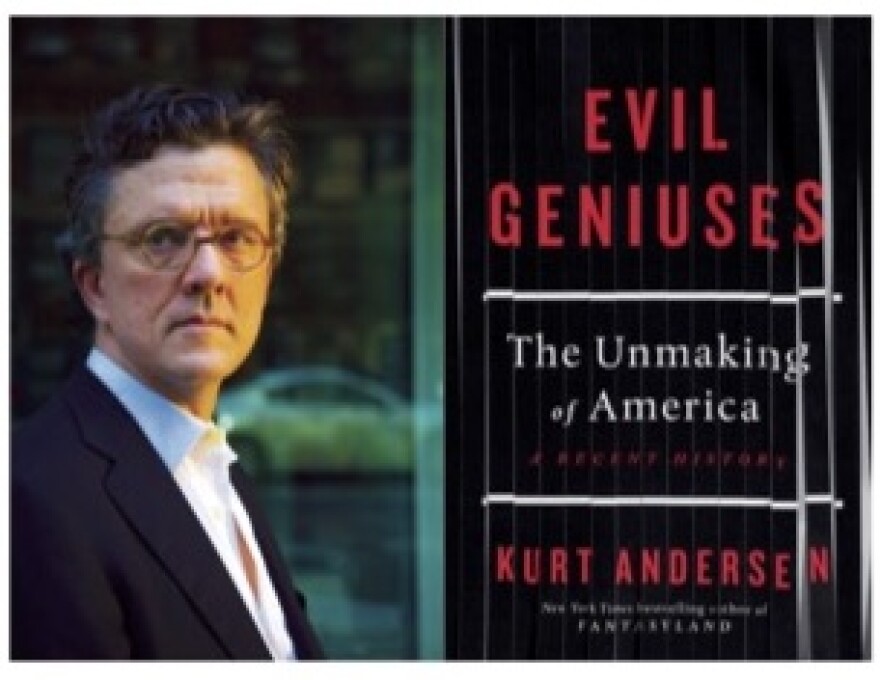 Kurt Andersen is an author, editor, commentator, and was host and co-creator of the public radio program Studio 360. He joins us to discuss his new book (published 8/11), Evil Geniuses: The Unmaking of America - A Recent History. The book examines how the American economy has gone from the rise of the middle class earlier in the 20th century, to a troubling turn where big business and the wealthy began to undo the earlier progress, leading to what remains an unfair economic and social system today.
Guest:
Kurt Andersen, writer, editor, commentator and former radio host; his latest book is Evil Geniuses: The Unmaking of America: A Recent History. He has also written three novels, another nonfiction book, and has written for film, television and the stage. Andersen is also a frequent commentator and columnist, and he was the host and co-creator of Studio 360, a cultural magazine show produced by Public Radio International from 2000 to 2020. He helped found the satirical magazine, Spy, and has served as editor and founder of other publications.