Accelerating warming, intense precipitation, rising sea levels — these are just a few of the signs of climate change that are happening in Maine and around the globe. What are citizens, businesses, state agencies and communities doing to cope with it and to try to reduce its future effects? That's the focus of new year-long series on MPBN. "Beyond 350: Confronting Climate Change" will explore what steps are underway, both large and small, and what challenges lie ahead.This series is made possible by the Limulus Fund.
Report: New England Doesn't Need More Natural Gas Pipelines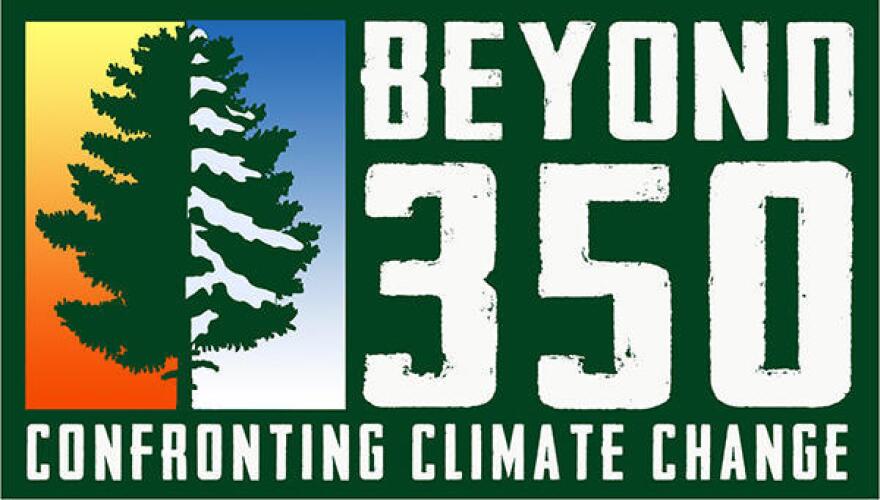 A new study commissioned by the Massachusetts attorney general finds that power reliability in New England over the next 15 years can be maintained without having to invest in new natural gas pipeline capacity, which is being pushed by Maine Gov. Paul LePage and other New England governors.
The study was performed by Analysis Group Inc. with input from utilities, the natural gas industry, clean energy and consumer groups.
As part of our ongoing series, Beyond 350: Confronting Climate Change, Susan Sharon reports that market reforms and expanded efficiency programs are reducing energy demand, keeping electricity prices in check and possibly changing the conversation around the region's future power demands.
When it comes to addressing regional energy needs, the message ratepayers often hear goes something like this:
"We don't need another study. What we need is a pipeline to come through here so not only can industry have access to inexpensive natural gas but people on fixed incomes and everyday people that want to keep their bills down, they need inexpensive natural gas," says Morris Housen, CEO of Erving Industries, which operates a papermill in Erving, Massachusetts. He's speaking in a recent television ad campaign for a group called the Coalition to Lower Energy Costs.
The coalition has ties to Kinder Morgan, an energy company that is proposing a 188-mile pipeline through western Massachusetts and southern New Hampshire. Maine attorney Tony Buxton, who represents Kinder Morgan along with other large industrial electricity users, is the coalition's leader. He says the Massachusetts attorney general's study, which looked at energy reliability over the next 15 years, didn't ask the right question.
"The study done by the Analysis Group for the attorney general answers a question that nobody has asked and does not need to be asked," Buxton says. "No one has asserted that the lights are going to go out in New England because we have high energy costs."
Buxton says the issue confronting New England is what to do about high energy costs while also continuing the very successful efforts to reduce emissions.
Peter Shattuck says energy prices are coming down. He's with the Acadia Center, a nonprofit think tank that advocates for clean energy solutions. He points out that Massachusetts' electricity prices are about 25 percent lower than last year and it's because of a combination of factors.
"It's better planning by the power plant owners, simply ensuring that their plants are ready to run, that they have adequate supplies of fuels and also significantly due to market reforms," he says. "ISO New England, the regional grid operator, has put in place a system of rewards and penalties that ensures that power plants have the fuels they need and they're able to run when called on."
And when it comes to Maine's electricity prices?
"Maine has the lowest electric prices in New England," says Independent U.S. Sen. Angus King of Maine. "Almost all the time."
King recently addressed an island energy conference, where he shared one of his favorite apps with the audience. ISO to Go puts real-time, wholesale electricity pricing and power grid information in the palm of your hand.
"What we all hear is how high our electric prices are," he says. "In fact, we have generally the lowest electric prices between here and Pennsylvania."
King says that doesn't mean energy rates in New England aren't an issue. He says they are — and that's because the region, including Maine, has moved away from coal, which is cheap but also more polluting.
Daniel Sosland, president of the Acadia Center, says coal plants and power plants are part of the past and energy efficiency and cleaner technology is the wave of the future.
"People don't realize that because of the way energy efficiency investments have occurred in Massachusetts and Vermont and other states, over $400 million in planned transmission upgrade projects have been indefinitely deferred in the region," he says. "Now, Maine ratepayers would have paid for that. All ratepayers in New England share in the cost of these things."
And Sosland says the public should not be forced to underwrite expensive, privately owned pipeline projects before all other viable alternatives are considered.
Beyond 350: Confronting Climate Change is made possible by a grant from the Doree Taylor Charitable Foundation.