Even with regulations paused, US and Canadian lobstermen see big challenges ahead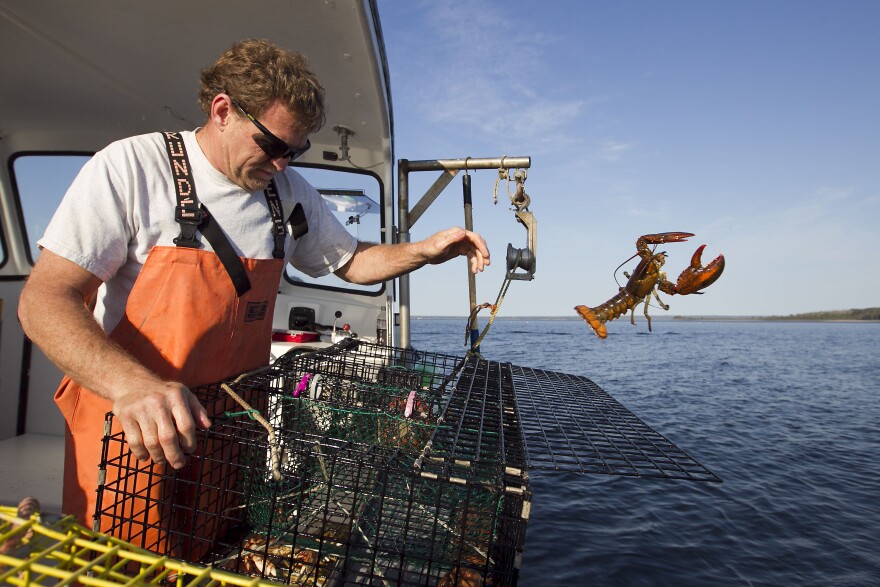 After a two-year hiatus, members of the U.S. and Canadian lobster fisheries met in Portland over the weekend to discuss the challenges facing their industry. Top of mind is how the industry will spend the next years free of new federal regulations designed to protect endangered right whales.
The Maine lobster fishery secured a six-year pause in a federal spending bill late last year, which will buy the industry more time to research and test new fishing techniques and other measures aimed at protecting North Atlantic right whales.
That news was welcome to Canadian fishermen as well, said Geoff Irvine, the executive director of the Lobster Council of Canada.
"We rely on lobster from Maine to keep our plants going in the summer and the fall," he said during the U.S.-Canada Lobster Meeting. "The industry is completely integrated between Canada and Maine and Massachusetts, so we were very happy to hear that there was not going to be a change to the fishery here, because we need that lobster."
American lobstermen say the pause will give them time to learn more about the movement of the right whales, and install more acoustic devices to track them.
Still, the task of securing better data about the whales and new fishing techniques is a challenging one, said Rick Wahle, director of the Lobster Institute at the University of Maine.
"These are huge challenges ahead, and six years may not be enough," he said.
There are an estimated 340 right whales remaining.