Maine Attorney General Reviewing State's E-Cigarette Laws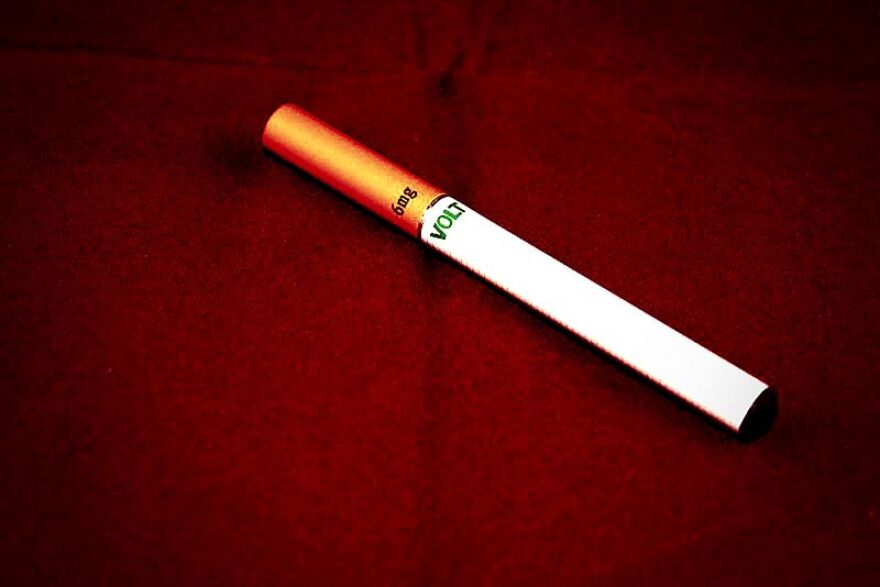 AUGUSTA, Maine - Some call them e-cigarettes, others call them personal vaporizers. But whatever you call them, use of the devices is growing, and that has prompted Maine Attorney General Janet Mills to review state laws covering their use. Mills is meeting with health advocates and others over the summer to look at possible changes to state law.
Users of e-cigarettes call themselves 'vapers,' and have set up vaping clubs across the country. And Maine is no exception. Several tobacco shops across the state have embraced the new technology that vaporizes a solution that includes several components. Nicotine is often part of the mix. The e-liquids used in e-cigarettes come in a wide array of flavors, from fruit to candy.
"The advertising, the marketing efforts, we have seen so far surrounding e-cigarettes are very much geared towards getting people hooked at a young age," Mill says, "and that is not right."
Current Maine law prevents the sale of e-cigarettes to minors, but Mills says she is still concerned that the way the products are being marketed is creating new markets for the traditional tobacco companies that are rapidly developing their own vaporizer products.
"That's something we cannot tolerate," she says. "We can't have young people taking up smoking in whatever form. It's highly addictive, it's nicotine and it has immediate biochemical effects on the brain at any dosage, and it's toxic."
Mills has joined with other state attorneys general to urge comprehensive federal oversight of the product. She is worried the production and distribution of the substances used in the vaporizing devices is not regulated, and that a person using an e-cigarette may be getting a far larger dose of nicotine than he or she gets from smoking tobacco.
Ed Miller, senior vice president of the American Lung Association of the Northeast, says it is good that the federal government is finally considering regulating e-cigarettes through rulemaking by the Food and Drug Administration.
"We don't know what the ingredients are in these things," Miller says. "We don't know what the vapor is composed of, we don't know how much the product varies from one brand to the next brand. There is a lot more that we don't know than we know about these things."
Miller says he will urge that Mills recommend closing what he sees as the biggest loophole in Maine's law: limiting the use of e-cigarettes in public places. "The real weakness that we have got here is that they are not formally covered in our smoke-free indoor and outdoor air laws," he says.
Shaun Cook owns Vapor Gurus in Waterville, and is a former smoker who is now vaping instead of smoking. He says most of his customers are smokers looking for an alternative to cigarettes. He sees no difference between the use of flavored e-cigarettes with the proliferation of flavored beers and other flavored alcoholic beverages.
"I mean, how many different schnapps and how many different flavored vodkas are there? That's like saying those are trying to attract kids," Cook says. "So I don't really think it does. It attracts and makes it interesting for the persons trying to get an alternative to smoking."
And Cook says he has no problem with laws aimed at keeping e-cigarettes away from kids. But he says adults should be able to make their own decisions about smoking tobacco or vaping. He says when customers ask about health risks, he tells them there are not the kinds of studies done on vaping that have been done on tobacco and urges them to do their own research before using.
Mills says she will likely be making some recommendations to the new Legislature, but has not decided what legislation to propose.