Maine Judge Denies Request To Block Use Of Ranked-Choice Voting In November Election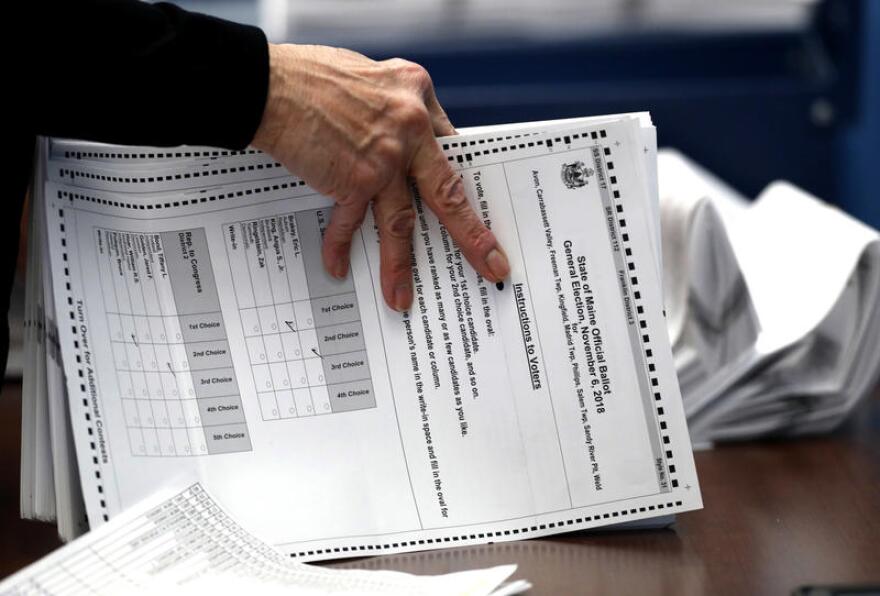 One day after hearing oral arguments, Federal Judge Lance Walker has denied a request by opponents of ranked-choice voting (RCV) to block its use in the U.S. Senate election this November.
Walker says RCV is constitutional; he made the same determination in 2016.
The lawsuit contends the voting system disenfranchises old and uneducated voters who don't understand how it works and therefore select only a first choice without ranking the rest of the candidates.
In a press release Friday afternoon, Cara McCormick, treasurer of the Committee for Ranked Choice Voting, says Maine voters have made it clear they like ranked-choice voting and want to use it.
RCV opponents faced another setback earlier this week when Maine Secretary of State Matthew Dunlap said a Republican-backed, "people's veto" petition drive is still short of the signatures it needs. The GOP-backed effort wants voters to reject the law, which allows voters to rank candidates in presidential elections.
Originally published 5:42 p.m. August 14, 2020