Waterville's Mayor Survives Recall Vote, Sparked By Tweet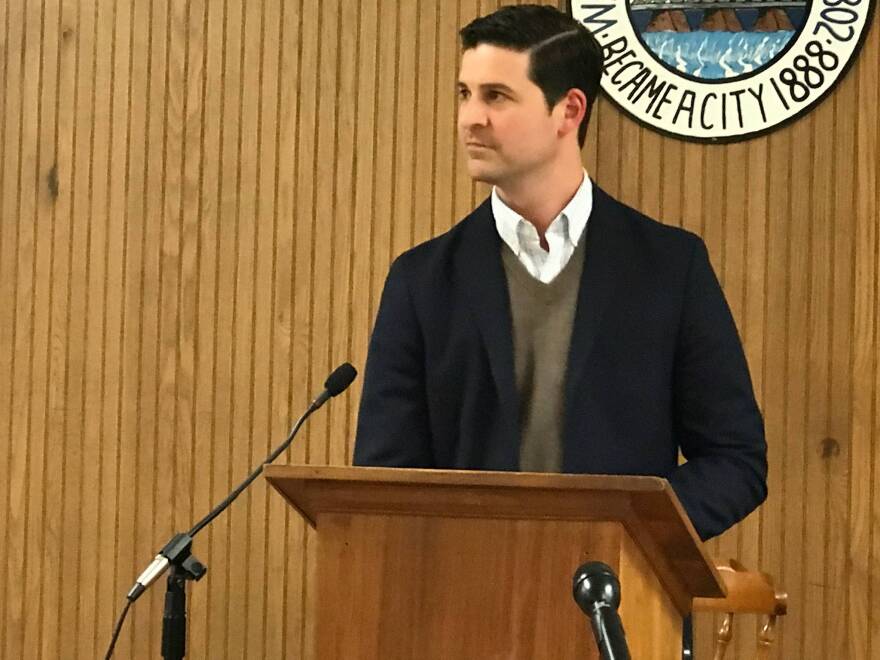 A controversial Republican mayor will keep his job on the Waterville City Council after a recall effort failed by a slim margin during Tuesday's balloting.
Nick Isgro, whose social media taunt of a student who survived the school shooting in Parkland, Florida, triggered the recall effort, did not respond to a request for comment.
But Julian Payne, a Waterville school board member and Isgro supporter, said the GOP mayor's win by a 91-vote margin is very significant in this heavily Democratic community.
"I think they protected one of their own who has given a lot to the city," Payne said. "I kind of liken it to my wife can insult me, but if anyone else does, look out, she'll come to my defense. So I think, when push came to shove, the people of Waterville did the right thing and really exposed who the divisive people are and that we're really are quite a tolerant city and that we don't need people to write affirmations to show that we are tolerant."
Isgro is serving his second term on the Waterville City Council that will expire in two years.